Wine Spectrum's #6 Wine of 2015
Pinot Noir  |  Sonoma Coast
Wine Spectrum Rated 95+: The 2012 Sonoma Coast Pinot Noir is a perfect representation of what a La Pitchoune wine should be; elegant, restrained, and yet full of flavor. It is also an excellent reflection of its origin. The soil, the fog, and the influence of the cool ocean air make an impression in the glass. Upon the first sip, the superb viscosity will not go unnoticed. Notes of black cherries, orange blossoms, and the suggestion of black tea soon follow, and continue to tempt the senses. The finish is deliciously spicy, with a distinct characteristic of freshly ground black pepper. While this wine is more than happy to stand up on its own, pairing it with some food will set the tone and enhance any meal. Decanting recommended. Aged in French oak for 11 months. 270 cases produced. 
---
ABOUT LA PITCHOUNE
Inspired by a small family property in the South of France, La Pitchoune means "the little one." The name speaks to small production, small lots, and the idea that our small size is our greatest asset. At La Pitchoune, we prize the special care we can apply to our craft. By combining passion, art, and science, we ensure that each blend is expressed to its fullest potential.
THE TEAM
Tracy Nielsen
Co-Founder / CEO
Born in Chicago, Illinois, Tracy was raised in Golden Colorado, home of the Coors Brewing Company. As any good Colorado girl, Tracy spent her summers on the rivers of Colorado as a raft guide and the winters swooshing down the peaks of the Rocky Mountains. After taking full advantage of her life as a college student, Tracy eventually graduated with a degree in Sports Medicine. She spent the next few years in the high-adrenaline environment of the ER at Poudre Valley Hospital as a Registered Nurse. In the dark hours of the night shift, Tracy could be found saving lives whilst accumulating stories that confounds, amazes and disgusts all of those that have had the chance to hear some of them.
Tracy's superhero career came to an end when she accepted a job running sales for a medical equipment company. It was also this new job that gave her the opportunity to move to California and not too long after that the idea of La Pitchoune was born. Combining her passion for wine, (which up until that point had been on the consumption side) with her exceptional sales skills, her love for people, and a good time, has brought her to the point where she is today. Living her dream as a winery owner and assistant winemaker.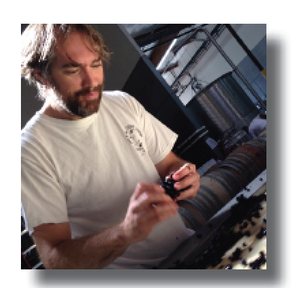 Peter Joachim Nielsen
Co-Founder
Peter was born in Gothenburg, Sweden and spent the first 8 years of his life there. Since then he has lived in a number of cities and countries including Kuala Lumpur, Halifax, Toronto, Montreal, London, Oxford, San Francisco, Sausalito and since 2013 he is a proud resident of Forestville, in West Sonoma County.
Peter is an entrepreneur that has had experience starting and successfully running a wide variety of companies including a record label, several software companies, two investment firms, a management consulting company, two automotive firms and now a winery.
When not busy with the winery or racing cars Peter likes to spend time with George The Winery Dog or producing music, a life-long passion.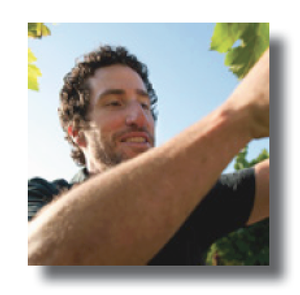 Andrew Berge
Winemaker
Even the best fruit, the most painstaking process and the deepest passion require something more to make magic. Ours comes in the form of our winemaker and partner, Andrew Berge. In a convergence of good fortune, specific circumstance and a genuine meeting of the minds, Andrew's desire to create winning wines without restraint met our dream to create something truly extraordinary. Andrew's deep agricultural knowledge in combination with his vast international experience of crafting wines in various regions around the world provides us with ability to produce wines with a lasting impression.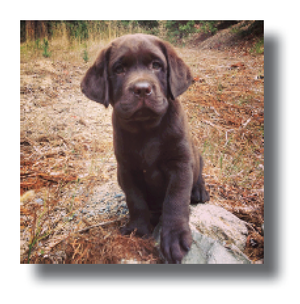 George
Winery Dog
George (full name: King George of Green Valley) is the La Pitchoune winery dog. He was born on July 21st, 2014 in West Sonoma County, surrounded by pastures, vineyards and wineries. George was destined to roam the vineyards and cool barrel rooms of La Pitchoune. In his spare time George likes to sleep, eat, chew corks, eat, play with his girlfriend Lu, eat, and greet our visitors. His favorite foods include carrots, apples and bananas.
---
The President and Owner of Wine Spectrum, Glenn Siegel, sits down to tell us about the 2012 La Pitchoune Pinot Noir from the Sonoma Coast. Not only does he discuss its flavor profile, but also how he discovered it.
So if you like wine, you will want to watch this.
---
---
Here are some more links to learn about La Pitchoune.
– A vineyard update with winemaker Andrew Berge.
– La Pitchoune is our Employee Pick of the Week.
---
2015 wines of the year release schedule
December Schedule
12/10: #10, #9, and #8 ranked wines
12/11: #7, #6, and #5 ranked wines
12/15: #2 ranked wine
12/16: #1 ranked wine
12/18: #11 – #25 ranked wines
12/21: #26 – #50 ranked wines
12/21: 2015 Winemaker of the Year
12/22: #51 – #75 ranked wines
12/23: #76 – #100 ranked wines
January Schedule
1/4: Top Chardonnay's of the Year
1/7: Top Pinot Noir's of the Year
1/11: Top Cabernet Sauvignon's of the Year
1/14: Top Other Domestic Red's of the Year
1/18: Top International Wines of the Year
1/21: Top Wines of the Year under $60